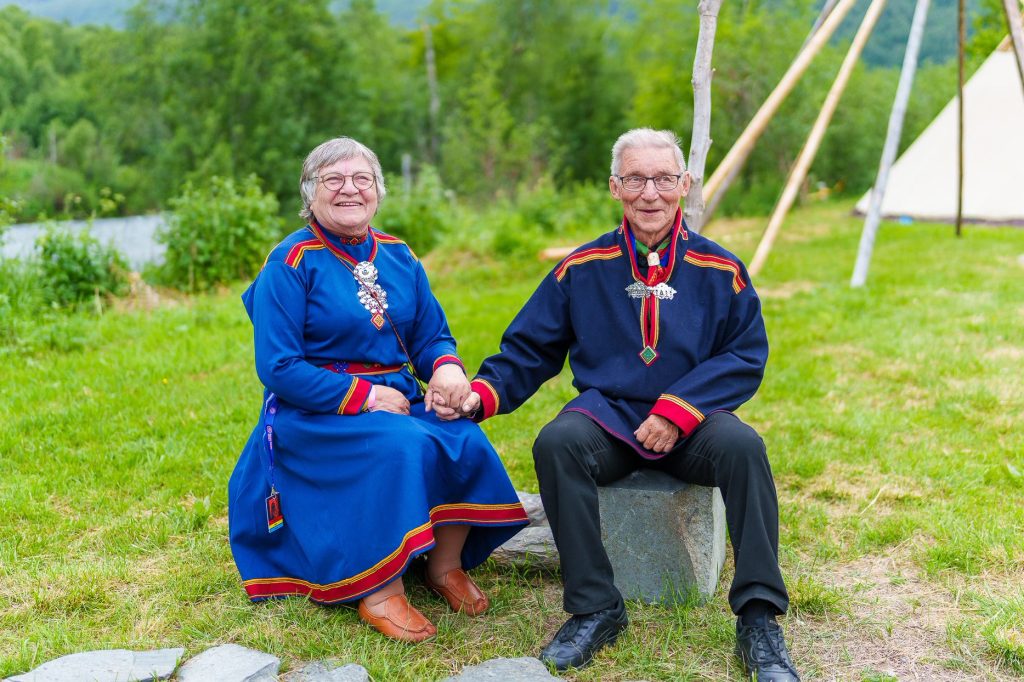 For andre år på rad ble Buošši-prisen delt ut under åpningen av Riddu Riđđu festivalen. I år var det ekteparet Ruth og Per Larsen som mottok prisen for sitt arbeid med å ivareta sjøsamisk kulturhistorie.
I Nord-Troms er "buošši" en hedersbetegnelse på noen som er ivrig, arbeidsom, uredd og modig. Å være buošši er et stort kompliment, men det må fortjenes. Urfolksfestivalen Riddu Riđđu og Senter for nordlige folk har sammen opprettet Buošši-prisen for å hedre arbeidsomme og modige personer eller foreninger som har gjort en betydelig innsats for å synliggjøre sjøsamisk språk og kultur.
Juryen fikk inn flere sterke nominasjoner, men årets prisvinnere utmerket seg. Ruth og Per Larsen er to ildsjeler som over flere år har stått på for å ivareta sjøsamisk kultur, språk og historie. De bor i Skárfvaggi /Skardalen – en fjordbygd i Kåfjord kommune med lang samisk historie. Sammen med Skardalen Bygde- og Kulturlag har de to bidratt til å bevare den sjøsamiske kulturen og miljøet i bygda.
De gjestfrie prisvinnerne har tatt imot utallige gjester som har fått omvisning i fjøs og gammer, dal og fjære. I en omgjort fjøs har paret tilrettelagt for å kunne videreformidle bygdas kulturhistorie og her får gjestene gjerne servert sjøsamisk mat, gode fortellinger eller samiske sanger og salmer. I fjæra finner man restaurerte naust hvor man får innblikk i fiskarbondens liv. Det finnes flere hundre samiske stedsnavn i Skardalen, disse har Per og Ruth vært med på å dokumentere og merke med skilt.
Ruth og Per har vært ivrige pådrivere for å ivareta det spesielle kulturlandskapet i bygda. De har også sikret at denne tradisjonelle kunnskapen er overført til neste generasjon. Hver sommer tar paret imot ungdommer med tilknytning til bygda, disse tar del i hesjing av slåtteenger og beitemark og restaurering av bygninger.
Paret er også med i samisk sanggruppe/Sámi lávlunjoavku i Kåfjord, Ruth syr Lyngenkofte til alle i familien som trenger det og er aktivt medlem i Manndalen husflidslag og i Romssa Sámiid duodji.
Les mer om Skardalen kulturlandskap og prisvinnerne her: https://nordligefolk.no/sjosamene/naering-og-naturbruk-2/skardalen-kulturlandskap/om-skarfvaggi-skardalen/